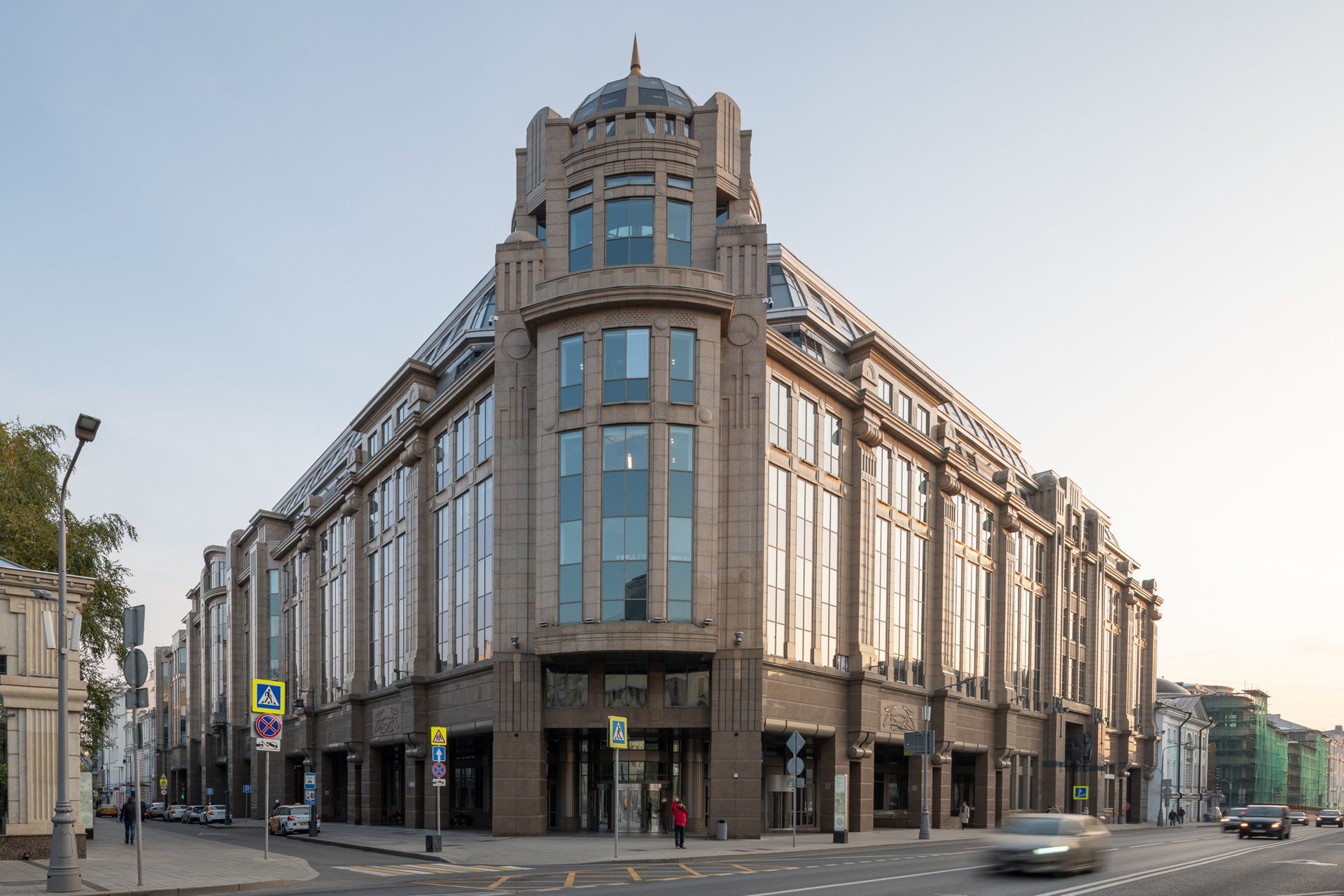 The making of Voentorg
Vozdvizhenka, 10 — was envisioned and built by local architect Sergey Zalessky.
The construction was relatively fast, with the building completed in 1913. At the time, the building cost reached one million and twenty seven thousand rubles. The new building included a store covering the needs of the military and officers, and an apartment block.
In 2003, it was decided to rebuild Voentorg because of its poor condition. Despite public protests, Voentorg's new owners received approval from Moscow Mayor Yuri Luzhkov to demolish the old building.
The rebuilt Voentorg became a multi-functional business centre with an underground parking garage and opened its doors in 2008. The reconstruction included significant underground parking and made it possible to increase the overall gross floor area from 16,000 to 70,000 square meters.
The building now housed offices, restaurants, boutiques and a grocery store, and became a Class A business centre primarily focused on servicing premier office tenants.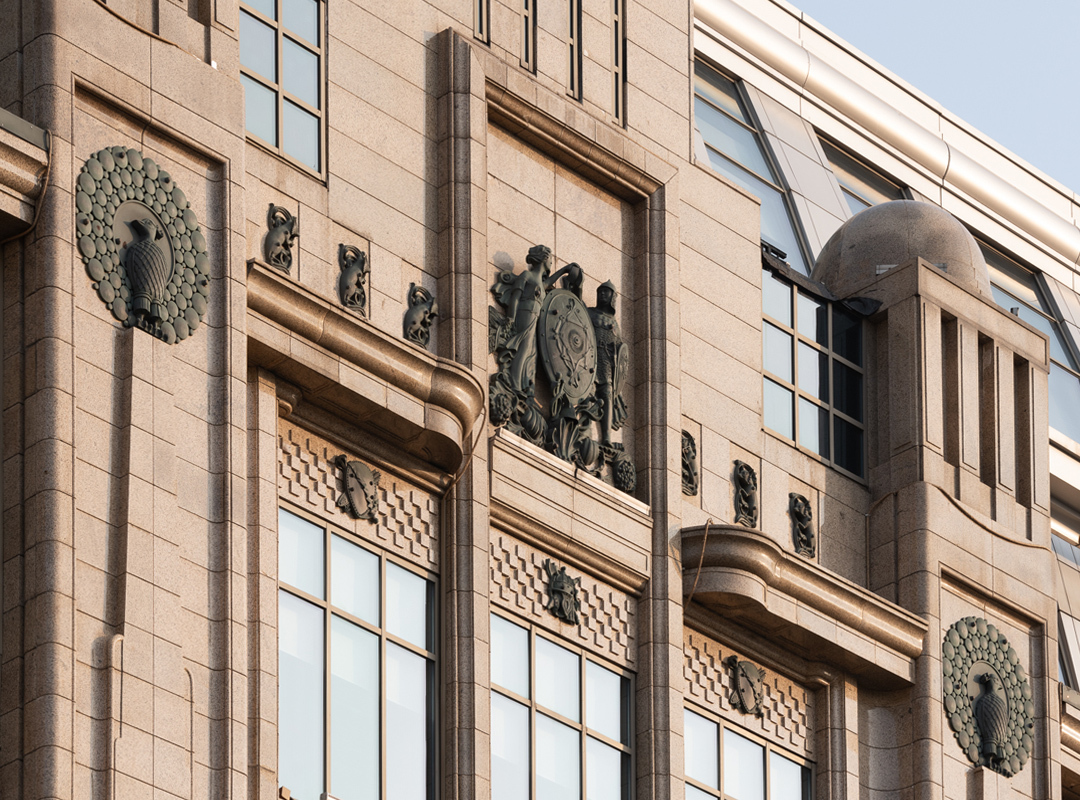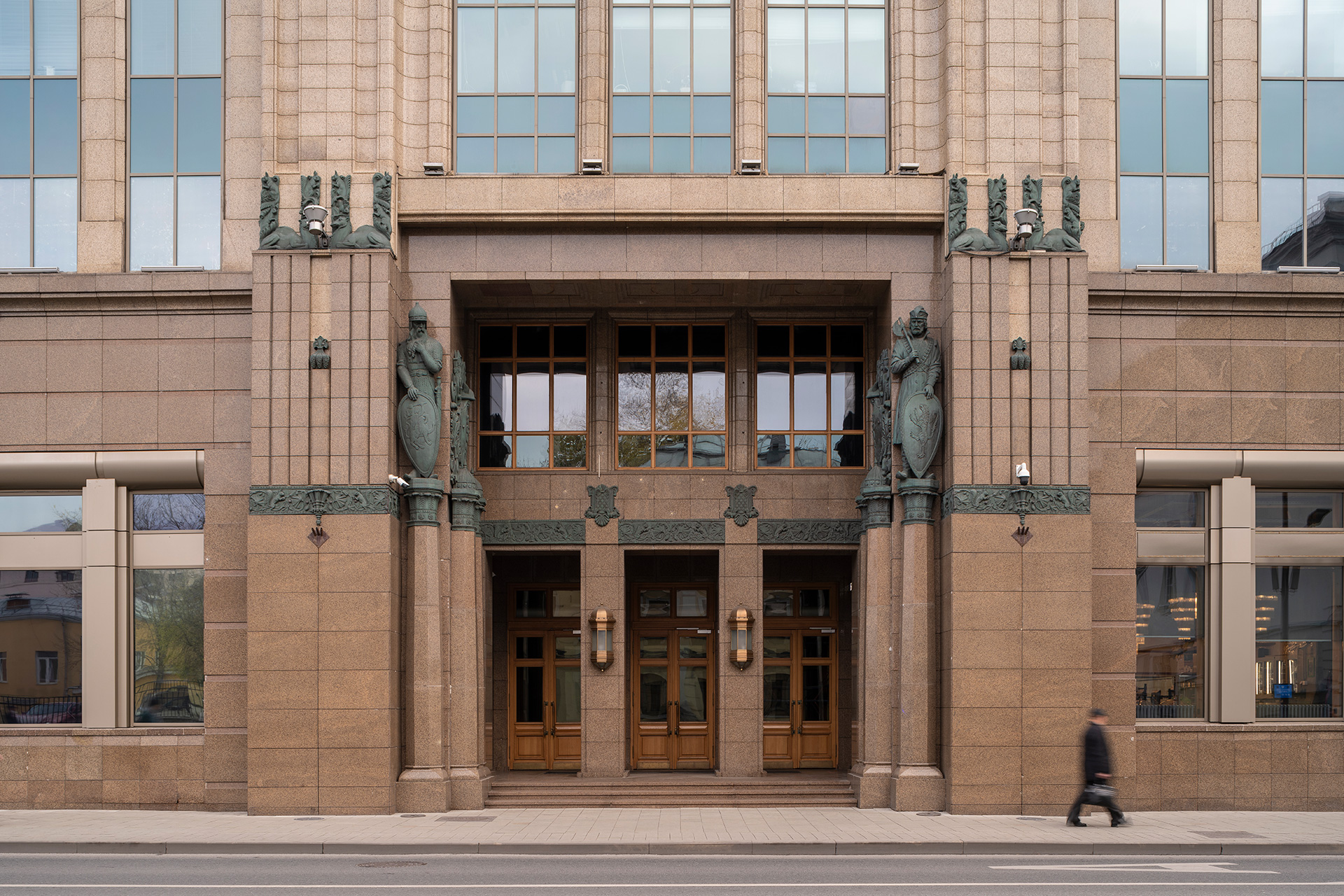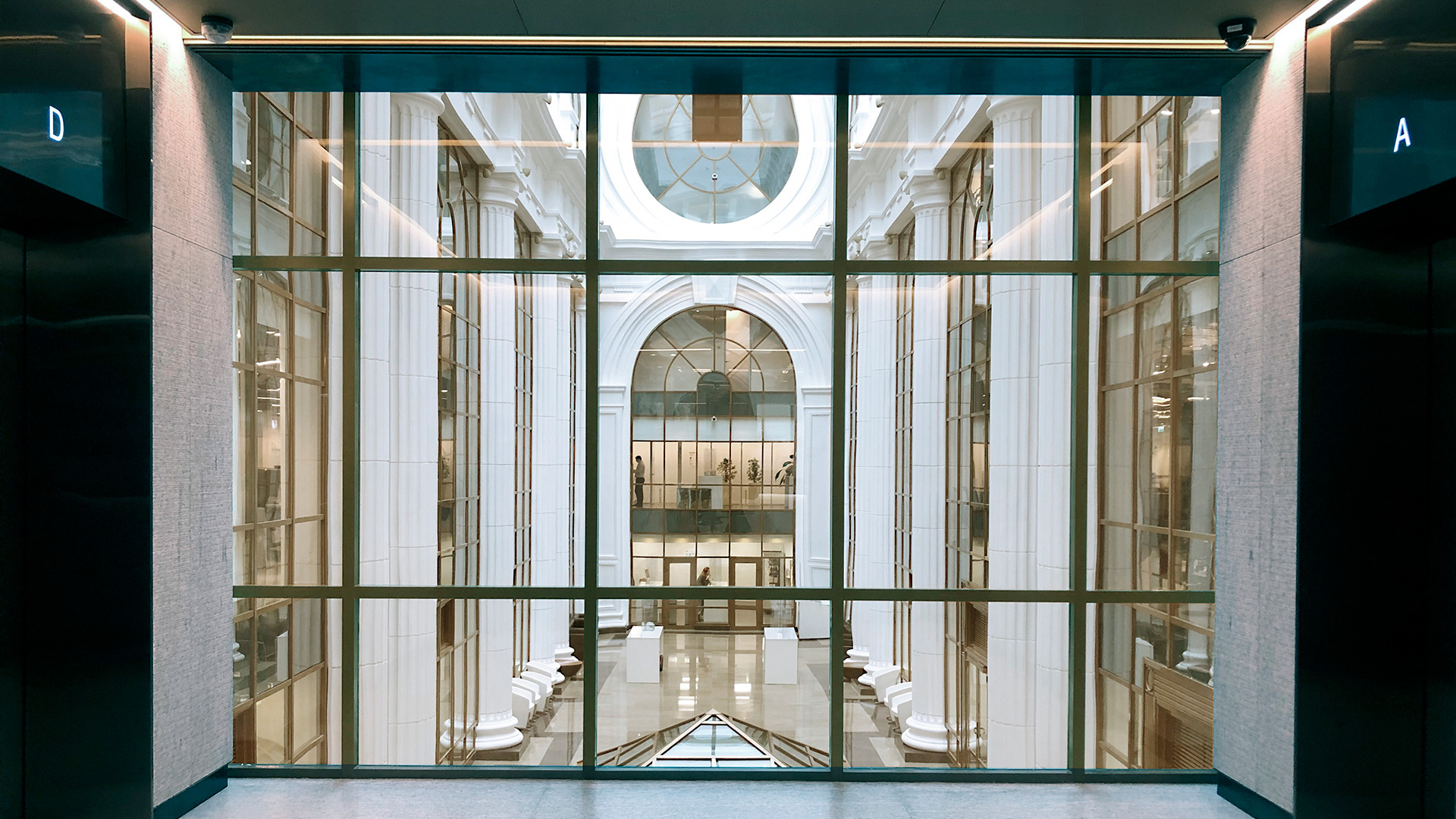 The new
Voentorg
In 2017, the international company Fosun Group acquired a majority interest, transferring the building to Chinese ownership. Decision was made to improve the level of design and services to meet highest standards of building aesthetics and functionality. The design was entrusted to the British architectural bureau 'Ben Adams Architects'.